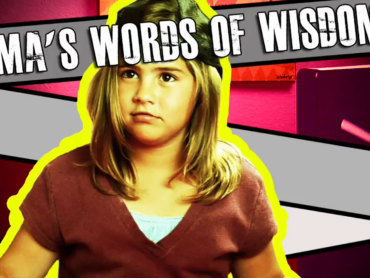 Emma Johnson is the one who gives words of wisdom, she was on the show 2011-2013. She is one of Lia's younger sisters who appeared on the show (the other being
Sammie
). 
Emma's words of wisdom
Edit
A running joke is when Emma said something that was definitely not "obvious" a sign would come up saying "Emma's Words of Wisdom" in capital letters.
This actually happens with other reactors, too, but not as often.
Ad blocker interference detected!
Wikia is a free-to-use site that makes money from advertising. We have a modified experience for viewers using ad blockers

Wikia is not accessible if you've made further modifications. Remove the custom ad blocker rule(s) and the page will load as expected.